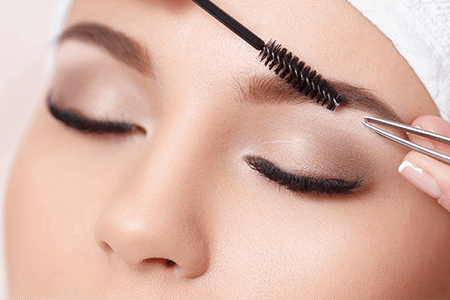 Most women's most beautiful feature is their eyes!  So why not make them pop with our without make-up.  In addition perfectly groomed brows frame your face, and give the appearance of an instant face lift.   Especially important for our natural blondes and redheads who tend to have very light copper or blondish white lashes and brows. Please consider one of the services below if you want to wake up feeling glamorous with out make up!  All of the services below are performed by a Master Esthetician with over 10 years of experience.
Lash Lift & Tint - This service is perfect for clients with straight and/or light-colored lashes that desire a fuller, darker, curled lash look.
Brow Lamination (lift) - Tired of unruly thin-looking brows then this service is right for you. This service will create a fuller, polished awakened look.