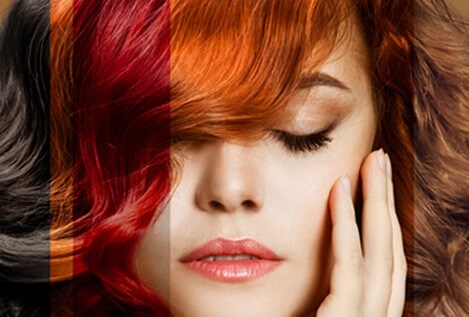 When looking to add shine, dimension and texture to your hair our team of color experts will customize a personalized formula just for you. Whether you want your tresses to be lighter and brighter or darker and richer, our colorists offer a wide range of services that will achieve your desired look from single process, glosses, Balayage highlights and lowlights, fashion color, foils, and color corrections. With years of experience, and a loyal following of clientele our colorists can be trusted to deliver color perfection.
BASE COLOR FULL HEAD FASHION OR NATURAL LOOK

depending on number of shades

ROOT TOUCH UP
PARTIAL FOIL HIGHLIGHTS
FULL FOIL HIGHLIGHTS
Balayage
COLOR GLAZE/GLOSSING/TONING
Price is based on stylist's experience and time required to achieve the look that you are trying to achieve. Please call for an estimate or book a complimentary consultation so we can provide a quote.
Look Your Best Live Your Fullest!