Marty Beecy / Salon Reyna Creative Director
Marty is a master hair designer and artist with significant experience in the beauty industry. He believes maintaining the highest quality of work will be wasted if a high quality of customer service is not achieved.
Marty's work experience includes:
17 years working for Lord and Taylor Department Stores beauty salons as a  stylist, manager and ultimately a district manager (managed a team of over 30 stylists).

Certified in  the Pyrametrics Method® - an approach to hairstyling using the uniquely contoured "planing" of each head as a touchstone for achieving balanced hair volume, precise layering, natural shape, and longer lasting styles. hair cutting system by The John Dellaria Hair Salons.

Certified in  advanced hair coloring training at the Vidal Sassoon Academy in Toronto.

Additional certifications include Paul Mitchell Systems, Wella and  Zoto's and Keune.
His creative nature and life-long learning desires has led him to become a musician, singer songwriter in the blues genre.
Marty specializes in precision women's and Men's cuts, Permanent Waves, Dimensional Color and foiling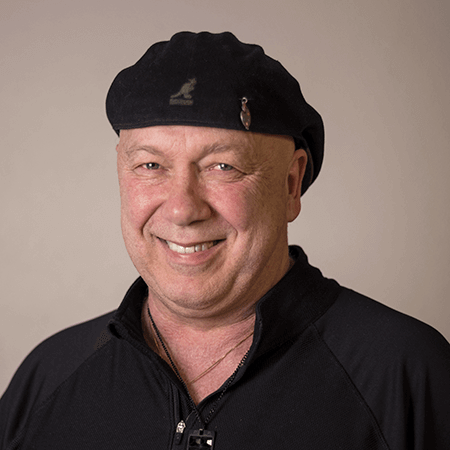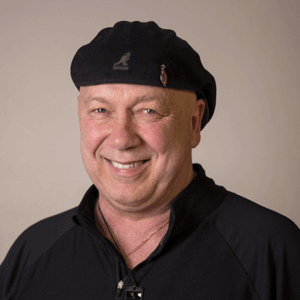 Alex Crepeau /  Master Stylist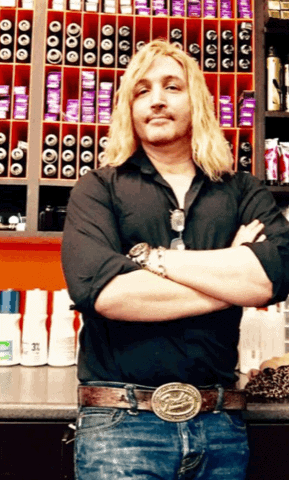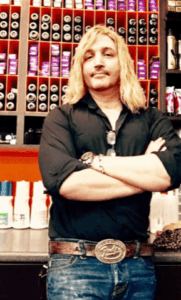 Alex has 15 plus years of experience as a licensed barber, hair stylist, and make-up artist. He has always excelled in the Arts including Drawing, Painting, Music (guitar) but has found his passion in hair. Alex describes it as another medium and enjoys the architectural aspects of hair design.
Alex was an international educator for Paul Brown and A.G. He was also featured on TLC (The Learning Channel representing Delaria Salon (Boston) on an episode of For the Makeover Story.
He specializes in Women's Long, Mid and Short Precision and Side Cutting His Master Coloring services include Highlights, Natural and Fashion Colors, Color Correction, Blending and Toning.
His Styling services include Blow Outs, Curling, Straightening, Up Dos, Formal Styles, and Wedding Styles.
Pino Colasante / Master Stylist
With 40 years of experience in all phases of hairstyling and advanced knowledge and training in the latest hair coloring and highlighting techniques, Pino is committed to applying his skills on an individual basis taking into consideration the client's hair type, lifestyle, and ability to maintain the perfect style. Pino talks to his clients on treating their hair at home for styling and hair health. Pino's philosophy is about you looking your best with a hairstyle that promotes confidence while having the healthiest hair possible.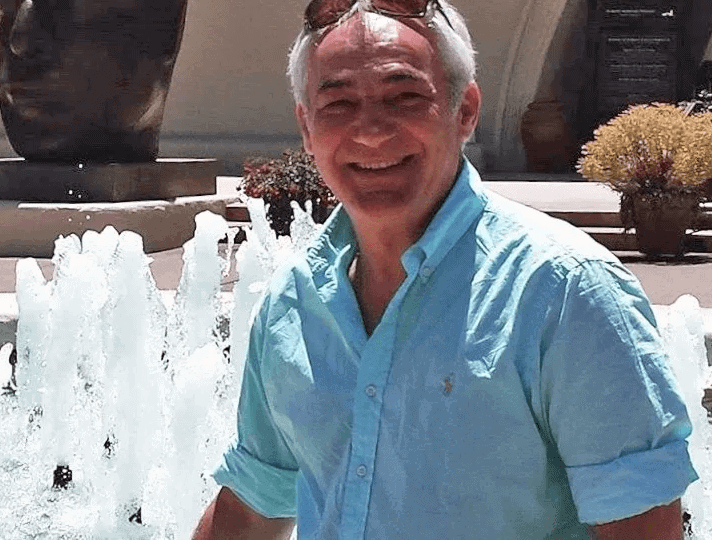 Catherine Desharnais / Master Stylist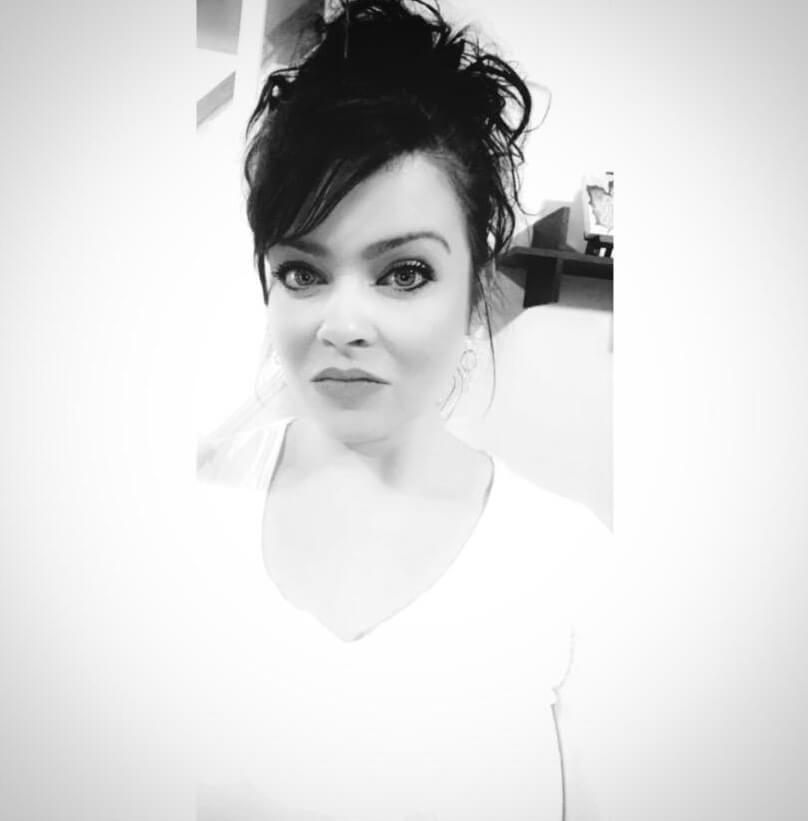 Catherine has a passion for making people look good and feel great. In addition to her love of hair design, her other interests include music, art, and flowers. Her philosophy is to always try to exceed her client's expectations. She has been working in the community since 2010. Her specialties include; cutting, coloring, foils, balayage, HaloCouture hair additions, fashion (Pulp Riot) color, as well as formal hair designs.
Catherine is also certified in Barbicide COVID-19 Sanitation and Disinfection protocols.
Denise Keraghan / Master Stylist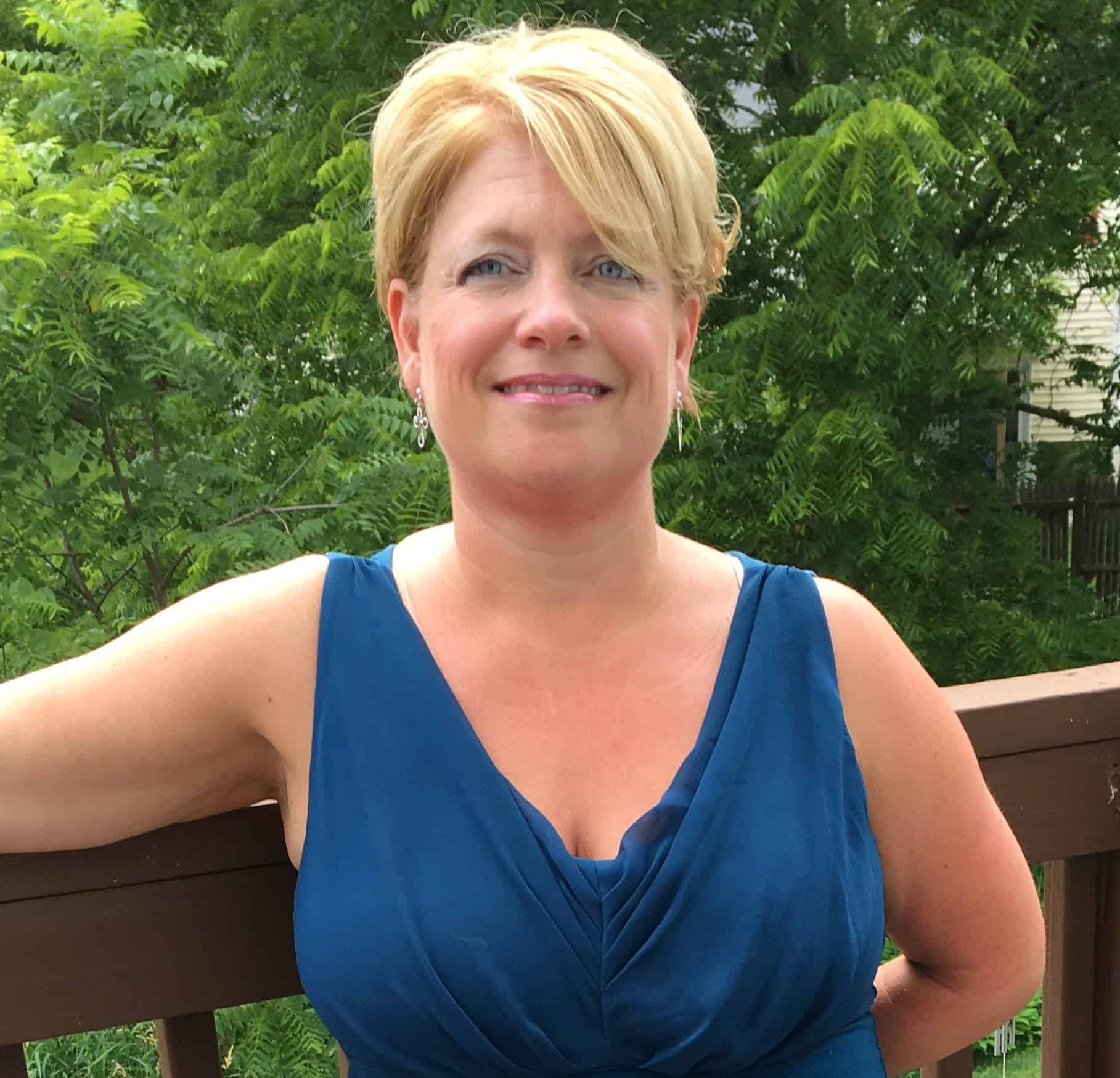 Denise Keraghan is a 1988 Blain Hair School graduate and professionally licensed cosmetologist.  She has worked as an independent master stylist for over 30 years.
Denise specializes in minimally invasive hair loss and enhancement solutions.
Diane Marino / Salon Manager
With almost 20 years experience in the beauty industry, Diane is the backbone of Salon Reyna's operation. She brings a positive energy to the salon and strives to provide the highest level of customer service. She is also our social media Guru and ensures that we have the resources we need to make every guest's visit special. If you call or visit in the morning you'll probably speak with Diane.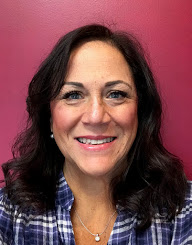 Lori Reyna / Certified Health Coach / Makeup Instructor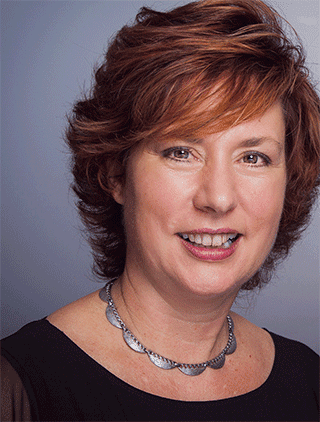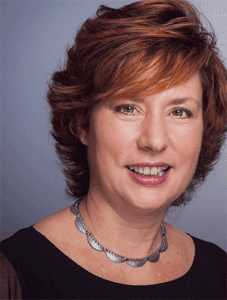 Salon Reyna is owned by Lori Reyna who is passionate about helping women look and feel their very best! She understands from experience when you look/feel your best you carry yourself differently, walk taller and achieve more.  She believes that women can have it all and inspires them to dream big, take chances and understand that life is a journey. As long as you're moving forward you are making progress.
She has helped hundreds of women:
Select the right hairdresser who can create an easy to style cut/color that flatters their facial features and works with their skin tone.  It is a unique relationship between you and your stylist and we give careful consideration when matching you.
Learn a simple make-up routine for day/night that fits your lifestyle.  Makeup
Improve their health with a simple plan that reduces weight, increases energy and improves sleep.  Weight Loss
Identify and purchase hair care products specifically designed to solve your hair challenges and make styling your own hair easier.  Products
If you have questions for Lori please send her an email at lreyna@thesalonreyna.com.