Frequently Asked Questions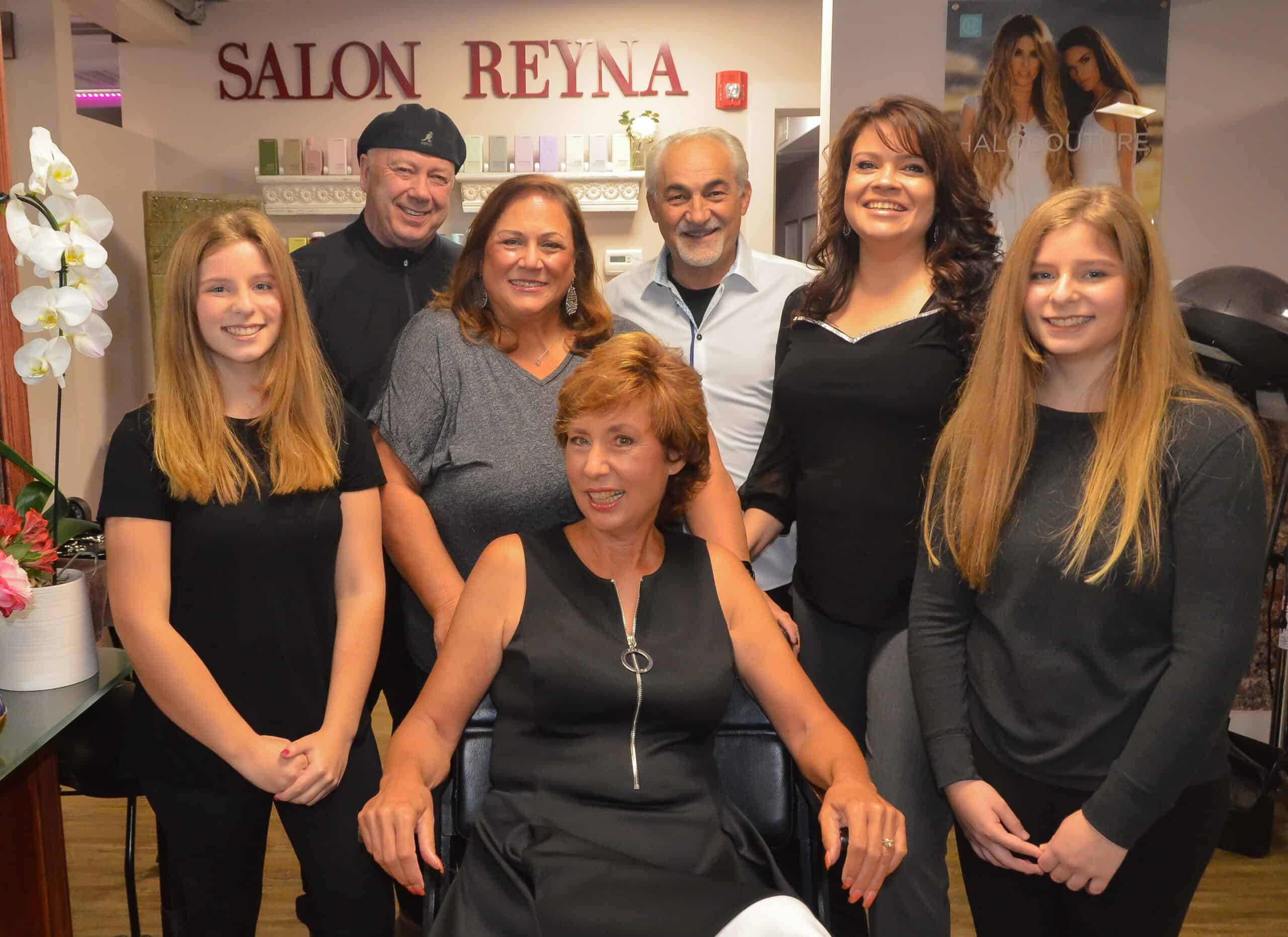 Booking
All appointments involving more than 1 hour of service time require a credit card on file.  Credit card information is stored in a secure site and is not accessible to any of our employees for your security.
Cancellation
We appreciate our guests giving us as much advanced notice as they can if they are not able to keep their appointment so we have the opportunity to fill that time with another guest.  Unfortunately, if we do not receive at least 24-hour notice we will bill the credit card on file 50% of the scheduled service.
Accepted Payment Methods
Salon Reyna accepts all major credit cards including American Express for all services and product purchases.  Tips are graciously accepted in cash, check or venmo.
Refund/Adjustments
If for you are not happy with any service or product please let us know as soon as possible (within a week of your visit) so that we can address your concerns and develop a reasonable plan to resolve the situation.
Sanitation Practices
Here is what Salon Reyna is doing and thank goodness it is working!
No need to have your hair done outside in the cold We have a system that exchanges 100% of the air every hour because our location at 4 Railroad Ave. was previously a Day Care Center. Day Care's are required by the State to abide by the Indoor Air Quality Program and to install an expensive Childcare HVAC System.
We require all guests and staff have temperature checks at the door (we use an infra-red thermometer). We do not admit any one with a temperature of 99.4.
All surfaces touched by previous clients are disinfected prior to our next guests arrival.
Masks are required by guests and staff at all times and 3 ply disposable masks are offered to all if needed.
Hand sanitizer is provided to all guests and staff and required prior to each new interaction (unless client chooses to wash hands with soap and water).
All our stations are at least 6 feet apart, and we have adjusted our schedule in order to keep the number of people in the salon very low.
In summary we are dedicated to keeping our guests and staff safe and healthy and will not deviate from these protocols until it is appropriate to do so. Don't just take our word for it check out our over 100 4.9 Star Google Reviews. They not only speak to our Covid-19 protocols but also our professionalism, quality, friendliness, cleanliness and overall customer satisfaction.